Protect Your Business with Our Commercial Locksmith In Atlanta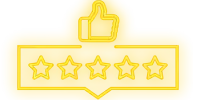 123 Atlanta Locksmith | Contact us today to experience reliable, top-quality locksmith services tailored to your unique needs in Atlanta, GA.
At 123 Atlanta Locksmith, we understand that protecting your business is crucial. That's why we offer expert commercial locksmith services in Atlanta, GA.
Our team of skilled locksmiths has the knowledge and experience to provide comprehensive security solutions for your business. Our goal is to provide fast and efficient services to ensure minimal disruption to your business operations. Contact us today to learn more about how we can
Commercial Locksmith Solutions in Antlanta for Your Business
Your business is your livelihood, and at 123 Atlanta Locksmith, we understand the importance of keeping it secure. Our skilled technicians have years of experience in the industry and are available to provide fast and reliable services. Our services include:
Master key systems: Simplify key management and improve security with our master key systems that provide different levels of access to various areas of your property.
High-security locks: Protect your property with top-of-the-line high-security locks that are resistant to picking, drilling, and other forms of tampering.
Keyless entry systems: Improve convenience and security with keyless entry systems that eliminate the need for traditional keys.
Safe installation and repair: Protect your valuables and sensitive information with our safe installation and repair services.
Locked Out of Your Business? Here's What You Need to Know
Getting locked out of your commercial property can be a stressful and frustrating experience. It can happen due to various reasons such as lost keys, malfunctioning locks, or even a broken key stuck in the lock. When this happens, it's important to stay calm and call a professional commercial locksmith right away.
Attempting to break in or tamper with the locks yourself can result in further damage and potentially higher repair costs. At 123 Atlanta Locksmith, we specialize in providing fast and efficient commercial lockout services in Atlanta, GA.
Our team of experienced commercial locksmiths has years of experience in handling various types of lockouts, including office buildings, retail stores, warehouses, and more.
Customized Master Key Systems for Secure Access Control
Master key systems are a popular and convenient security solution for businesses of all sizes. A master key is a single key that can open multiple locks within a building or complex, allowing authorized personnel to access specific areas while restricting others. This system can be customized to meet the specific needs of each business, with different levels of access for different employees.
Master key systems provide an added layer of security by reducing the number of keys needed to access various areas of a building, making it easier to manage and monitor access. We have extensive experience installing and maintaining master key systems for businesses throughout Atlanta, GA. Call us to provide reliable and professional locksmith services for your commercial property.
Olivia
123 Atlanta Locksmith was fast, reliable, and affordable. Highly recommended!
Ethan
The technician from 123 Atlanta Locksmith was professional and courteous. He did a great job fixing my broken lock
Ava
I called 123 Atlanta Locksmith in an emergency, and they arrived within minutes. Thanks for the quick response!
William
123 Atlanta Locksmith provided excellent service when I needed to upgrade the security on my business. The technician was knowledgeable and efficient.
Isabella
I've used 123 Atlanta Locksmith multiple times, and they've never let me down. They're my go-to locksmith service in the Atlanta area.
Safe Lockout: What to Do When You're Locked Out of Your Safe
Getting locked out of your safe can be a stressful and frustrating experience. Whether you forgot the combination, lost the key, or the lock is malfunctioning, it's important to know what to do next. First, don't try to force the lock open, as this can damage the safe and potentially harm you or others. Instead, contact a professional locksmith with experience in safe lockout services.
They can assess the situation, determine the best course of action, and safely and effectively get your safe open without causing any damage. We have years of experience in safe lockout services for both residential and commercial clients. Our team of skilled locksmiths has the knowledge and tools necessary to open any type of safe, including combination, key, electronic, and biometric locks.
The Key to Your Business Security - Our Dependable Commercial Locksmith Services
123 Atlanta Locksmith provides customized commercial locksmith solutions to businesses in Atlanta, GA.
Our skilled professionals are dedicated to delivering reliable and efficient lock installation, repair, and maintenance services. Trust us to safeguard your business with our trustworthy and timely services. Contact us today for a consultation.
Commercial Locksmith: FAQs
What is a commercial locksmith?
A commercial locksmith is a professional who specializes in providing lock and key services for businesses, including installation, repair, and maintenance of commercial-grade locks and security systems.
What types of services do your experts locksmiths provide?
We offer a wide range of services, including lock installation, repair, and maintenance, key duplication, access control systems, emergency lockout services, and more.
How can I find a reliable commercial locksmith?
To find a reliable locksmith, look for a licensed and insured professional with a proven track record of providing high-quality services. Check online reviews and ask for referrals from other businesses in your area.
How long does it take a commercial locksmith to install new locks?
The time it takes to install new locks will depend on the complexity of the job and the number of locks that need to be installed. However, most locksmiths can typically install new locks within a few hours to a day, depending on the scope of the project.